Speakers – 2020
Loredana Abramo
https://www.linkedin.com/in/loredana-abramo-4285213/
Loredana Abramo, PMP® is an experienced project manager, who has lived and worked in numerous locations across Europe, Asia, Australia and the United States. Loredana is a certified Professional Engineer in Italy. She is a member of PMI and a senior member of IEEE. Dedicated to continuous learning and to sharing her experiences in project management, she has co-authored a book on Project Management competency development and presented multiple papers at IEEE, PMI, and IPMA global conferences. Loredana leads and facilitates in Boston University's PM Programs.
Greta Blash
https://www.linkedin.com/in/gretablash/
Greta is an experienced project management professional and educator, a certified program and project manager (PgMP, PMP, PMI-ACP, and PMI-PBA), and speaker, whose extensive experiences enable her to concurrently manage multiple high-risk, strategically-aligned projects.Experienced Servant Leader and project management professional training, mentoring and developing project leaders with focus on customer facing engagement,collaboration and leadership of stakeholders and team members.
Proven leadership, superior communication and presentation skills and the ability to interact and build strong relationships and rapport with team members, management and customers.
Holly Borowski – PMI
https://www.linkedin.com/in/hollyborowski/
Author, Consultant, Speaker.
Holly Borowski joined The Project Management Institute (PMI) in 2013 as the Corporate Relations Manager for the Central United States. In this role she works with organizations to promote the project management profession. Earning her Project Management Professional (PMP)® certification in 2007 and having real-world experience as a program and project manager allows Holly to translate an organization's project management needs into tangible solutions. Holly lives in Chicago, IL with her husband and son and in her free time enjoys baking (not cooking), biking and running along Lake Michigan, and volunteering at her son's school.
Pamela Campbell
https://www.bu.edu/csmet/profile/pamela-campbell
Pamela Campbell has been working and teaching in the area of Project Management, Education, and software development for 20 years in organizations such as MITRE, Synetics, and BEA Systems (now part of Oracle). She holds a Masters degree from Bentley College in Computer Information Systems and has designed and implemented systems that include large databases. She is a consultant to Bridging Distances, for which she provides training services to software, healthcare, and engineering firms. One of her most rewarding assignments was to manage the project to upgrade the Amver system (amver.com). Amver, sponsored by the United States Coast Guard, is a unique, computer-based, and voluntary global ship reporting system used worldwide by search and rescue authorities to arrange for assistance to vessels in distress.
Dennis Carlberg
https://www.linkedin.com/in/dennis-carlberg-a4a20511/
Dennis Carlberg, AIA, LEED AP BD+C is an architect with over 25 years of experience. In January 2009 Dennis joined Boston University as its first Sustainability Director. Dennis is an Adjunct Assistant Professor in the Department of Earth & Environment and faculty/advisor for the Earth House, a living learning community. He comes from a Boston architectural firm where he was a partner and chaired the sustainability committee, which he established in 2000. Dennis began his career at the Solar Energy Research Institute conducting daylighting research to reduce building energy consumption and improve the indoor environment.Dennis co-chairs the Climate Resilience Committee at the Urban Land Institute – Boston, which was formed in 2011 to educate and motivate the Boston-area real estate community to actively address climate change, sea level rise, climate resilience planning and policy development. Dennis currently serves on the Boston Green Ribbon Commission Higher Ed Working Group, the City of Boston's Zero Waste Advisory Committee, and the Association for the Advancement of Sustainability in Higher Education's (AASHE) STARS Steering Committee. At Boston University he serves on the advisory boards of the Institute for Sustainable Energy, City Planning Program and Urban Affairs, the Urban Climate Research Initiative, and the URBAN Graduate Program. He also served on the Climate Ready Boston Infrastructure Advisory Group, the Massachusetts Statewide Resilience Master Plan Technical Advisory Group, and the BU Hub Implementation Task Force for general education.Dennis received his Master of Architecture degree from the Massachusetts Institute of Technology where he was awarded the AIA Gold Medal. He received his Bachelor of Arts in Architecture from the University of California, Berkeley.
Steve Daukas
https://www.linkedin.com/in/scdaukas/
Steve is passionate about helping people and their organizations understand there are always ways to look at things from a different perspective. That is my "why." To that end, I help people better their lives in and outside of work by leveraging Agile thinking, Scrum, Kanban, etc., in management and leadership roles. I have coached and trained individuals, teams, and organizations, and facilitated transformations for volunteer organizations, nonprofits, family businesses, startups, and Fortune 500 to Global 10 organizations. Success for me is when others choose to see things differently.
Chris Friday
https://www.linkedin.com/in/chrisfriday/
Mr. Friday is a Facilitator at Boston University-Metropolitan College as well as Founder and Managing Principal of Dragnet Consulting. Mr. Friday has over twenty-five (25) years of professional experience in the business disciplines of project management, information management and marketing. He has worked in the gaming, hospitality, retail, professional services and consumer electronics industries. Mr. Friday holds a BA from Syracuse University's Maxwell School of Citizenship and an MBA from Babson College. He is currently a doctoral student at the Warrington College of Business at the University of Florida. He possesses the following professional certifications; Project Management Professional (PMP), Portfolio Management Professional (PfMP) and Corporate Governance Enterprise Information Technology (CGEIT)
Virginia Greiman
https://www.bu.edu/met/faculty/full-time/virginia-a-greiman/
Professor Greiman has published and lectured extensively on international law, economic development, project management and finance, and international business transactions. A certified Project Management Professional (PMP®), Ms. Greiman is an internationally recognized expert on mega-project management and infrastructure development, privatization and project finance, corporate reorganizations, cyber-trafficking, and international commercial transactions. Greiman served as deputy chief legal counsel and risk manager on Boston's "Big Dig" road project, and has held several high-level appointments for the United States government, including as United States Trustee for the U.S. Department of Justice in Washington, D.C., and international legal counsel to the U.S. Department of State and the U.S. Agency for International Development on privatization projects in Eastern and Central Europe. She recently advised on London's Crossrail project (Europe's largest mega-project) and mega-projects in India, Africa, and Southeast Asia. She has part-time teaching and academic appointments at both Boston University and Harvard University Law Schools.
Jim Hannon
https://www.linkedin.com/in/hannonjim1/
Jim Hannon has over twenty years of diversified experience in Information Technology in various industries, functioning primarily as a enterprise senior Agilist. Mr. Hannon possesses an expert level of project management and agile skills and has led a multitude of very large and successful multi-organization projects. He has developed the "pro-active PMO model" through the use of Business Intelligence (BI) and leveraging various risk management and project forecasting resources. Mr. Hannon led seven company-wide transformations to Agile and providing remarkable changes to numerous companies. These initiatives involved transforming over 1000+ teams and impacting over 100 products.
Elizabeth Harrin
https://www.linkedin.com/in/elizabethharrin/
Elizabeth Harrin has over twenty years' experience in leading IT, business change and process improvement projects in the UK and France, across financial services and healthcare. She's a mentor and the author of 5 books. Elizabeth runs a company providing copywriting services to project-related businesses. Elizabeth is the award-winning blogger behind GirlsGuideToPM.com. Find Elizabeth on Twitter @girlsguidetopm.
Joe Justice
https://www.linkedin.com/in/joejustice/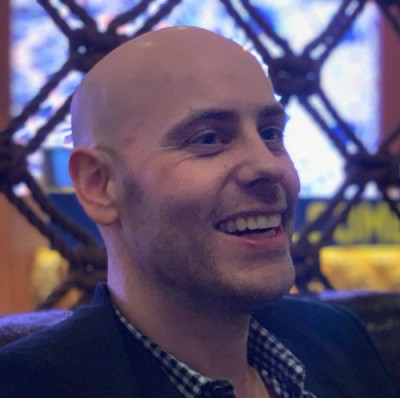 Lunch Keynote Speaker. Joe Justice is a TEDx speaker, guest lecturer at both MIT and Oxford University in England, featured in Forbes 5 times to date including as owner of a "Company to watch" by Forbes Billionaire Club, cited in more than 6 business paperbacks and hardcovers, the subject of a Discovery Channel mini-documentary for his work creating the disciplines Extreme Manufacturing, Scrum@Hardware, The Justice Method, and has worked directly for 6 years with the co-creator of Scrum, Dr. Jeff Sutherland.
Vijay Kanabar
https://www.bu.edu/met/faculty/full-time/vijay-kanabar/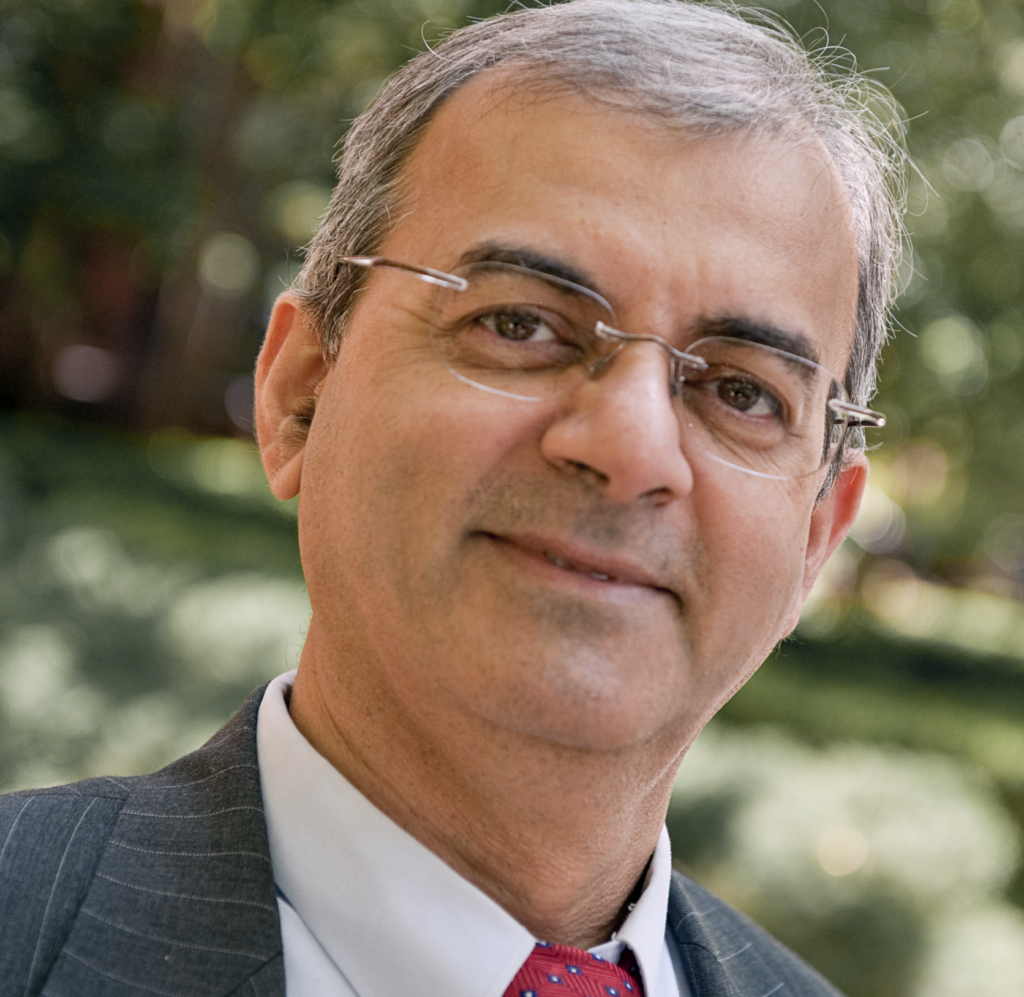 Dr. Kanabar has unique expertise spanning both business practices and computer science. A Project Management Professional (PMP®) and Certified ScrumMaster® (CSM®), he has advised numerous organizations on training and technology needs, including Blue Cross Blue Shield, Staples, United Way, and Fidelity Investments. Kanabar is a recognized scholar and is recognized as an authority in areas of information systems, electronic commerce, and project management. In 2017, Kanabar received PMI's highest award the Linn Stuckenbruck Teaching Excellence Award for his teaching and curriculum contributions to the project management profession He has just completed 25 years of service at Boston University, and is their Director of Project Management Programs. He can be reached at kanabar@bu.edu.
Christopher Kenney
https://www.linkedin.com/in/chris-kenney-aia-86b11173
Chris has over 30 years of experience in the design and construction industry. He is knowledgeable in all phases of project management and delivery having been extensively involved in a wide range of academic, institutional and commercial projects. Chris' practical experience with a range of implementation strategies has provided him with the tools to successfully balance project requirements. He is an innovative problem solver, a thoughtful and collaborative manager and an effective communicator and decision-maker. Chris manages his projects through teamwork, motivation and a proactive approach while always maintaining project goals. For additional representative project work and experience click here.
Alexander Kock
https://www.linkedin.com/in/alexander-kock-54569344/?originalSubdomain=de
Alexander Kock is full professor of technology and innovation management at the Technische Universität Darmstadt, Germany. His research interests include organizational issues of innovation and project management, especially the management of project portfolios, highly innovative projects, and the front end of innovation. He studied business engineering at TU Berlin, Germany, and Technology Management at Stevens Institute of Technology, NJ, USA. He received the IPMA young researcher award for his PhD dissertation and the IPMA research award 2013 for his habilitation research on project portfolio management. Alexander teaches graduate courses in innovation and project management, and collaborates with industry partners such as Merck, Bosch, Siemens, and Bayer. He regularly conducts industry benchmarking studies in project portfolio management (the 9th benchmarking study has just started:www.multiprojectmanagement.org/en/). He is an editor at the Project Management Journal and on the editorial board of several journals. He published over 100 journal and conference articles, for example in the Journal of Product Innovation Management, IEEE Transactions on Engineering Management, R&D Management, International Journal of Project Management and Project Management Journal.
Kristina Kohl
https://www.linkedin.com/in/kristinakohl/
Kristina is the managing principal of HRComputes, a management consulting firm, providing guidance on people management digital solution selection, client-side implementation and optimization. We focus on change management, adoption, and realization of projected ROI. She served as Vice President and Manager at JPMorgan Chase and President of MTPS H&S, an education NGO. Kristina is the author of Becoming a Sustainable Organization published by CRC Press. Kristina is on the faculty of the Bard MBA in Sustainability program.
Joe Lauria
https://www.linkedin.com/in/joe-lauria-09182310/
Joe Lauria is the Director, Project Management Practice, Philips North America. Joe has 40+ years' project, program, portfolio and PMO experience, as a management consultant and business leader. He has driven and delivered operational, organizational and cultural transformation in both manufacturing and service sectors, non-profit, as well as national, state and local government. His functional experience includes M&A, NPI, IT, customer service, and supply chain. Joe is PMP, CSM, and SAFe certified and Philips Certified Lean Six Sigma Black Belt and Master PM.
Oliver Lehmann
https://www.linkedin.com/in/oliverlehmann/
Oliver F. Lehmann, MSc., PMP, is a project management author, consultant, speaker and teacher. He studied Linguistics, Literature and History at the University of Stuttgart and Project Management at the University of Liverpool, UK, where he holds a Master of Science Degree. Oliver has trained thousands of project managers in Europe, USA and Asia in methodological project management with a focus on certification preparation. In addition, he is a visiting lecturer at the Technical University of Munich.
Book: Situational Project Management: The Dynamics of Success and Failure
Steve Leybourne
https://www.bu.edu/met/faculty/full-time/stephen-leybourne/
Dr. Leybourne is director for student admission and chair of the Academic Policy & Standards Committee in the Administrative Sciences department at Metropolitan College (MET), one of the largest schools within Boston University (BU). Dr. Leybourne arrived in Boston in January 2009 from the UK, where he had been teaching at Plymouth Business School in the southwest of England. At BU, he teaches both in the classroom and online (see his teaching page for details of courses), and carries out research into the behavioral aspects of project-based management, with a particular emphasis on improvised work in the project domain. He is internationally acknowledged as an expert on improvised work in project management, and has presented at major international conferences and published widely on this subject. He has also presented keynote sessions on this subject at the 5th Brazilian PM Congress in 2010 in Brasilia and at the 2019 FuturePMO conference in London, among others. Prior to his academic career, he worked for over twenty years in banking and finance, with his later banking career focused on commercial mortgage financing to small and medium-sized businesses, and the project management of technical, cultural, and behavioral change. Professor Leybourne is an associate editor at Project Management Research & Practice (formerly Organizational Project Management), and is a member of the editorial board of the Journal of Administrative Science & Technology.
Rich Maltzman
https://www.linkedin.com/in/exclaim/
A certified Project Management Professional, Rich Maltzman joins Metropolitan College with 38 years of industry experience at Nokia (previously Alcatel-Lucent and AT&T). Rising from senior engineer to technical manager, he worked most recently as their learning and professional advancement leader, building and developing Nokia's Global Program Management Office. Throughout his career, he has also developed and taught professional training programs and courseware, as well as curricula and syllabi for clients such as Curry College, the Center for Professional Advancement at the University of Massachusetts Boston, Shenyang University of Technology in China, and Boston University's Corporate Education Center.
Lalig Musserian
https://www.linkedin.com/in/laligmusserian/
Lalig Musserian PMP, CSM, PSM, CSPO, SAFe, CDA, CSA, helps clients with Agile transformations, including multi-level governance and methodology establishment, Scrum and Product Owner training, certification and Agile coaching. She has extensive experience leading complex technology and business projects, managing development teams and designing product platforms in a variety of industries. She has worked internationally in India, South Korea, England, Brazil and France. She is currently an adjunct Professor at Boston College where she teaches Agile Methodologies, as well as the Applied Software: Tools and Techniques. She is a popular guest speaker at colleges and businesses in the Boston area. Lalig is also a former President and Executive Vice President of PMI MassBay.
Emily Minner
Emily Minner graduated from Northeastern University this spring with a bachelor's degree in Mechanical Engineering and a minor in Communication, with over a year and a half of infield engineering experience. Emily's experience began with three intern positions with the United States Navy doing cybernetic security research and then eventually research for various launch and recovery methods of autonomous vessels from ships. Then, once Emily began the Co-op program at Northeastern they completed three six month cycles of work starting with DCO Energy in Mays Landing, NJ working on the project development team for several steam production projects. During Emily's second Co-op they worked with Ashland Specialty Chemicals in Fall River, MA doing machine maintenance and product pipeline design. Emily's final Co-op was with MWH Constructors in Portland, OR on a $400M wastewater treatment facility for a confidential client. They worked as a Startup and Commissioning Engineer with direct oversight of the fluid cooling towers, salt waste hauling management, Filtrex maintenance, and commissioning of the Plant Air system as well as 17 chemical skid heaters.
Kathleen Park
https://www.linkedin.com/in/kathleen-park-53a1a0/
Kathleen Park PhD is an Assistant Professor of Administrative Sciences at Boston University, in the Metropolitan College Department of Administrative Sciences. Her specializations are in Strategic and International Management and the Management of Innovation and Technology. Her research interests include internationalization through mergers and acquisitions, global strategy, emerging markets, leadership, management and entrepreneurial teams, global supply chains, and corporate governance. Her research has been published in multiple leading journals and numerous book chapters with internationally recognized publishers. She is the author of Strategic Decisions and Sustainability Choices: Mergers, Acquisitions, and Corporate Social Responsibility from a Global Perspective (Meglio and Park, 2019, published by Palgrave Macmillan). Dr. Park has presented her research worldwide at conferences in Europe, Asia, Australia, Africa, the Middle East, and North America. Her work has been recognized with awards by the Academy of Management, the flagship organization for management scholars worldwide, as well as by the Global Business and Technology Association and the European Academy of Management. In her affiliations, she has formed international research partnerships for the study of leadership, innovation and internationalization in emerging markets. She is a graduate of Harvard University, the Massachusetts Institute of Technology, and she completed the MBA and PhD programs at the MIT Sloan School of Management.
Ruth Pearce
https://www.linkedin.com/in/ruth-pearce-projectmotivator/
Ruth has 15 years of project and program management experience, providing evidence-based practice of character strengths to project managers through her book, Be a Project Motivator. She is an accomplished speaker, is an accredited member of the International Coaching Federation, and creates and runs workshops and coaching programs for PMs.. Book: Be a Project Motivator
Joe Pusz, "PMO Joe"
https://www.linkedin.com/in/joepusz/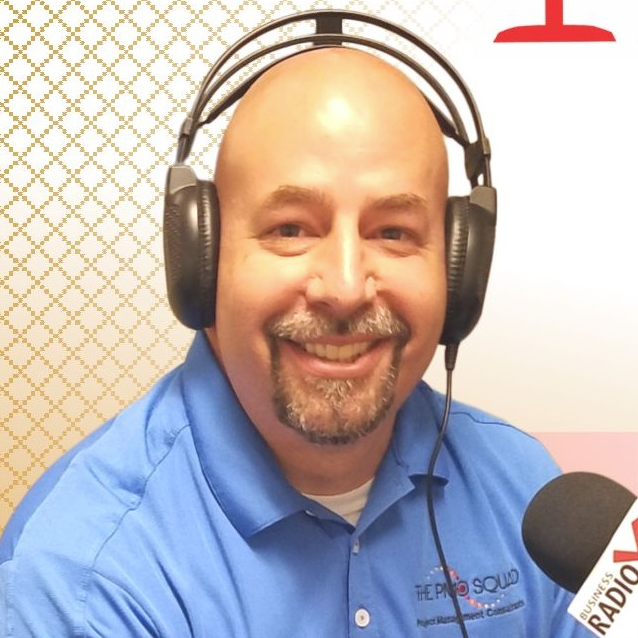 Joe Pusz, PMO Joe is the Founder and President of THE PMO SQUAD, a Phoenix based PMO and Project Management Consulting firm. For over 7 years THE PMO SQUAD has been assisting clients across the US to improve delivery of key strategic initiatives and improving the capabilities of their PMO. A key ingredient to THE PMO SQUAD success is helping clients to Empower People to Deliver Results. He is host of the Project Management Office Hours Radio Show and Podcast providing Project Management Leaders a voice within our community. The show has had over 100 national and international guests sharing their Project Management story and is now in the 3rdseason and has featured many distinguished guests. Joe is also Co-Founder of VPMMA, the Veterans Project Manager Mentor Alliance which is a 501c3 Non-Profit Organization assisting Veterans seeking to transition into civilian Project Management careers. VPMMA has greater than 300 participants across 35 states and 5 countries. VPMMA continues to grow and provides Veterans and Spouses mentoring and professional services from existing partnerships with the International Institute for Learning – IIL, ASU, Sensei Project Solutions, Vets2PM, PMI-PHX, and THE PMO SQUAD. Joe is PMP certified and has had affiliations with Atlanta and Phoenix Chapters. Joe supports the global Project Management community as Judge for the 2020 and 2019 Global PMO Awards and a blog contributor on ProjectManagement.com.
David Rainey
https://www.linkedin.com/in/david-rainey-63a04512/
Visiting Professor of the Practice at BU, Consultant and educator and author – Sustainable Business Development (Cambridge University Press, 2006); Enterprise-Wide Strategic Management (Cambridge University Press, 2010); The Pursuit of Sustainable Leadership (Information Age Publishing, 2013); Visionary Strategic Leadership (Information Age Publishing, 2014); Full-Spectrum Strategic Leadership (Information Age Publishing, 2014), and The Pursuit of Sustainability (Information Age Publishing, 2015).
Sriram Rajagopalan
https://www.linkedin.com/in/sriramrajagopalan/
Dr. Sriram Rajagopalan has more than 20 years of professional experience. Besides having managed numerous projects and leading programs for several clients in multiple industries under various project and agile delivery frameworks, he has also supported product development in a few market segments. He holds numerous certifications like PfMP, PgMP, PMP, ACP, ACC, CSM, CSPO, CSD, CSP, SSBB, and LSSBB. He has established the project and program management office along with supporting processes with a focus on continuous improvement and operational excellence. He currently works as an Enterprise Agile Evangelist with Inflectra corporation providing agile transformation and bringing application lifecycle management tools into several client organizations globally. He also offers his own training programs through Agile Training Champions. Dr. Rajagopalan promotes a scholar-practitioner approach and has facilitated corporate training and delivered leadership and project management courses internationally. As a prolific writer and active speaker, he has published in international journals and professional periodicals on topics related to project management, agile transformation, and leadership. Based on his self-initiated post-doctoral work, he has published the TONES, PARAG, and SLEEP approach to middle management transformation. He recently published his book on "Organized Common Sense" sowing the seeds of agility and managing for results. Dr. Rajagopalan received the prestigious and globally recognized PMI Eric Jenett Project Management Excellence award in 2017 and was also one of the five finalists for the Kerzner Process Excellence award in 2012.
Luca Sabini
www.linkedin.com/in/sabiniluca
Luca Sabini is a Senior Lecturer in Project Management at University of Hertfordshire Business School. Previously, Luca has been a Marie Skłodowska-Curie Associate Researcher at Newcastle Business School, working on a research project on Sustainability and Project Management. His main research focus is on the study of dynamics of institutionalization of new practices, with particular focus on sustainability within the new occupations (such as Project Management). His broad research interests are related with business organization, Information Technology, Project Management, Sociology of Profession. Paper: 25 years of 'sustainable projects': What we know and what the literature says. Also International Journal of Project Management, Vol. 37, No. 6, 01.08.2019, p. 820-838.
Gilbert Silvius
https://www.linkedin.com/in/gilbertsilvius/
Gilbert Silvius is professor of project and programme management at LOI University of Applied Sciences in the Netherlands, visiting professor at the University of Johannesburg in South Africa and fellow at Turku University of Applied Sciences in Finland. He is considered a leading expert in the field of sustainability in project management and is a frequent and inspirational speaker on project management and sustainability events. As a practitioner, Gilbert has over 20 years' experience in organizational change and IT projects and is a member of the international enable2change network of project management experts. He has published several books and numerous studies and articles. Gilbert holds a PhD degree in information sciences from Utrecht University and masters' degrees in economics and business administration. He is also a certified project manager, scrum master and product owner
Peter Stevens
https://www.linkedin.com/in/peterstev/
Peter started his career as a software developer at Microsoft in Redmond, Washington (USA). He is co-founder of the Personal Agility Institute and the World Agility Forum.
He recently completed his first book, Ten Agile Contracts: Getting Beyond Fixed-Price, Fixed-Scope (based on his frequently cited article published on AgileSoftwareDevelopment.com in 2009). Together with CST Maria Matarelli, he is writing his second book Personal Agility: Hope for the Overworked. Peter has been active in the Swiss IT community for over 20 years. He was a board member of the Swiss Open System User Group, co-founder of the SwissICT Lean Agile Scrum ("LAS") Group, initiated the Agile Breakfast format and organized the first LAS conferences in Zurich. "Agility starts in the head. That applies to individuals as well as to the largest organizations. Change is easy if you want to do it. Once people realize what Agility is really about, they always want to go there!" Peter's friendly and pragmatic approach has enabled large and small organizations to achieve successful Agile transitions. Peter lives with his family in Zurich, Switzerland and supports corporate clients and partners all over the world.
Jim Stewart
https://www.linkedin.com/in/jimstewartpmp/
Jim has been a project manager for twenty-five years and since 2003 has been independently providing consulting, training and mentoring. A PMP since 2001 and Certified Scrum Master since 2013, he contributes by helping organizations increase their project maturity and best practices. In 2019, he received three agile certifications: PMI-ACP, IC-Agile coach and SAFe (Scaled Agile.) He is currently a partner in The Agile Collaborative which provides agile consulting. Jim has established PMOs and led projects for financial and pharmaceutical companies and provided best practices for many organizations. Most recently he established portfolio management for a software company near Boston and is working on a medical device project. Jim also provides PMP Prep training in both public and in-house sessions for PMA. Jim is co-author of the book, "Facilitating Project Planning Meetings: A Practical Guide to Ensuring Project Success." He co-facilitated a one-day Intro to Scrum workshop at Project Summit/Business Analyst World Boston in the fall of 2019 and is currently an applicant to present a PMI TED talk.
Terry Swack
https://www.linkedin.com/in/terryswack/
Terry is an internet & environmental entrepreneur, pioneer in customer experience strategy and thought leader in the product sustainability software industry. She –co founded Sustainable Minds in 2007. Sustainable Minds is a software and information services company enabling product design organizations to create innovative and sustainable products. CEO of Sustainable Minds
Peter Taylor
https://www.linkedin.com/in/peterbtaylor/
Humorist, Author, PMO Director! An experienced Change and Transformation Specialist who has operated at a global scale within many industries, for organisations ranging from small to enterprise. Peter is the author of the number 1 bestselling project management book 'The Lazy Project Manager', along with many other books on Project Management, PMO development, Executive Sponsorship, Transformation Leadership, and Speaking Skills.He has delivered over 380 lectures around the world in over 25 countries and has been described as 'perhaps the most entertaining and inspiring speaker in the project management world today'. See www.thelazyprojectmanager.com and www.thepmtribe.com. Most Recent Book: The Project Manager Who Smiled
Jennifer Tharp
https://www.linkedin.com/in/tharpo/
Jennifer Tharp, based in Silicon Valley, advises startups and multinationals including eBay, Genentech, Cisco and Nikon on difficult governance problems. She works closely with boards and executive teams to increase oversight, transparency and accountability. She's currently Director of Project Management at Santa Clara County, one of the epicenters of the COVID-19 pandemic. Leading through the crisis meant doing everything possible to flatten the curve – ensuring medical systems, social services and technology systems were prepared. She's now targeting lessons learned by designing a next-level business continuity approach for the County. She is a recognized expert in project and program management, data privacy, agile development, strategic planning, cyber-security and compliance risk. Ms. Tharp co-authored the ground-breaking book, Sustainability Integration for Effective Project Management, with project managers and researchers around the world, the first to offer direct guidance to project managers on the long-term social, financial and environmental impacts of the work they do. She has taught project management, risk, leadership and sustainability at University of California, Berkeley.
Nigel Williams
https://www.linkedin.com/in/drnigelwilliams/
Dr Nigel L. Williams, PMP is the Reader in Project Management in the Organisations and Systems Management Subject Group at the University of Portsmouth. Before joining academia, Nigel worked for 15 years as a Manager and Business Consultant for enterprises in the Caribbean Region. He holds a PhD in Engineering from the University of Cambridge. He also holds a BSc in Mechanical Engineering and an MSc in Marketing from the University of the West Indies. Since joining academia, he has linked education, research and professional practice. His research has examined stakeholder interactions using social network analysis, project capacity of organisations in post conflict countries and the evolution of project capabilities in organisations. More recently, he has worked with Dr Karen Thompson and professional associations to develop the area of Responsible Project Management (www.ResponsiblePM.com).
Te Wu
https://www.linkedin.com/in/te-wu/
Te has over 25 years of hands-on experience as a management consultant, project manager, corporate leader, non-profit executive, college professor, thought leader, entrepreneur, researcher, and writer. He has worked on complex projects, programs, and portfolios ranging from Global/Fortune 500 companies to world-class non-profit organizations. Te is certified in project (PMP), program (PgMP), portfolio (PfMP), and risk (PMI-RMP). He has written multiple books; two recent books are Optimizing Project Management (Taylor & Francis) and Implementing Project Portfolio Management (PMI).